Industrial & Commercial Wastewater Treatment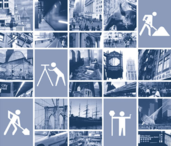 Industrial wastewater management is a real challenge for business owners; the objective to meet (and grow with) changing production, regulatory limits, and rising cost for labor and power, which constantly drain both capital and personnel resources, are complex issues that require expert handling. AquaTec has over 35-years of hands on "up close and personal" experience with a great variety of commercial and industrial wastewater types... Our experience can be leveraged to your benefit by AquaTec providing you an in-depth and comprehensive evaluation of your present system and future targets for treating your process water... oftentimes, and where desirable, some or all of your wastewater can be reused or handled otherwise for reducing raw water intake, which in turn can lower effluent impact cost.
AquaTec's Industrial and Commercial Client Industry Types:
Food Processors
Pulp & Paper
Meat & Poultry Plants
Egg Processors
Grain Milling & Ethanol
Dairy Plants
Textile Plants
Petrochemical Plants
Leechate (Landfill wastes)

Pharmaceutical Plants
Land and Subdivision Developments
Mobile Home Parks
Convenience Stores
Campgrounds
Mining Industry
Rendering Plants
Power Plants
Considerations:
AquaTec can Design, Build and Commission your facility on schedule and for the lowest cost...

Or, if you simply need hardware or system upgrades, AquaTec has the equipment and can provide installation services.

AquaTec is a fully staffed and qualified supplier of Process equipment, Engineering, Construction and System Operations support... You benefit by working with a "one source" provider that understands your objectives and teams up with you to accomplish both your goals and ours... Repeat business with returning clients has been AquaTec's foundation of success.
[Home] . [About Us] . [Products ] . [Services ] . [International ] . [Downloads ] . [Links ] . [Employment ]